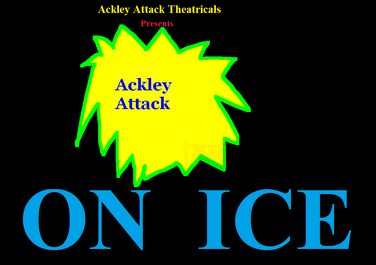 Ackley Attack On Ice is an upcoming ice show produced by Ackley Attack Theatricals. Aimed primarily at children for all ages, the shows features figure skaters dressed as Ackley Attack characters from almost all 6 of your favorite Ackley Attack Shows and Movies in preformances that drive their music and plot from elements from Ackley Attack films, series, and many others. The show premiered at ????????? on ?????????.
Furthur Information
TBA
Show Summary
Act I
TBA
Act II
TBA
Merchandise
Show Times and Dates
Gallery
---
Cast
Skaters
Voices
Song List
Act I
Act II
Transcript
For a full transcript of Ackley Attack On Ice, click here.
Other "Ackley Attack On Ice" Productions
Contact Information