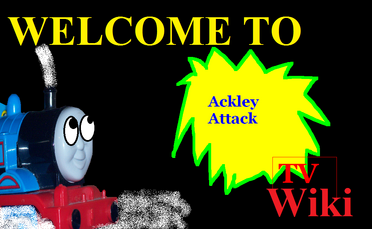 ---
Welcome to Ackley Attack Wiki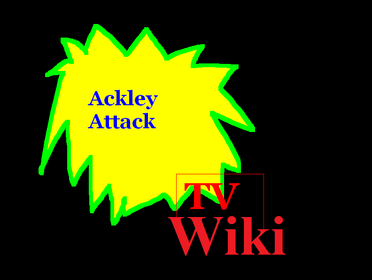 Greetings and Welcome to Ackley Attack Wiki. Here you'll find some pages and pictures from our best shows, movies, musicals, and more. We've got some great stuff here, from our best shows like Thomas & Friends: Island of Sodor Adventures, The Public Pool, WTPU? (What the Pickup?), The Adventures of Reggie, Ask Ackleyattack4427, Ackleyattack4427's Movie Reviews, The Phineas and Ferb Comedy Series, The Homestar Runner Show, Broadway Reviews, as well as great movies and musicals like, Thomas, Stanley, and the Special Celebration, TOMY Thomas & Friends: Island of Sodor Adventures AKA shortyandcoalmine and Ackleyattack4427 Crossover, Odd-tastic: The Musical, The Who's Tommy: The Broadway Revival, Sodor Adventures: Sodor Island Musical, Free Willy, The Musical, Pokemon, The First Musical, The Land of Odd, The Free!, LUSITANIA, and many others. All of our future projects are going to be available here on Ackley Attack Wiki.
That counts for skit shows and current videos and history as well. Also, if you find yourself having fun with us, you can sign up and edit some or all of our pages,...and let's just hope you won't go too far with the editing and creating your own pages that will embarrass me and everyone else. Also, we might have a really big fanbase to this thing.
Ackley Attack Wiki is the place to be for everything Ackley Attack.
Shows
Ask Fluttershy Plushie

Behind the Scenes w/ Ackley Attack TV

The Secret Life of Amiibo's

CGS - A Cosplayers Guide to Success
Movies
Specials
Musicals
Companies
Topotoonoon Studios Productions

TBA
TBA
TBA
YouTubers
dcolemanh

ptinlv

HuskyFan41
Ackley Attack Wiki Rules
No sexual abuse
No uploading gross and/or revolting pictures
No inappropriate language
Do not edit too many pages
DO NOT SABOTAGE THIS WIKIA SITE!!!
Any violations of these rules will meet with an indefinite ban from the Wiki website.
HAVE A GREAT DAY AND HAPPY EDITING!!!
Latest Activity