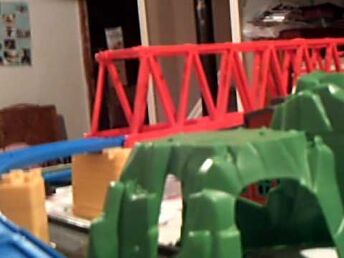 Shortyandcoalmine
is the creator of "
Thomas the TOMY Series
", and voice actor for
Hank
,
Fred
,
Whiff
,
Boco
,
Arry + Bert
,
Terence
,
Neville
,
Splatter + Dodge
, and
Hector
in "
Thomas & Friends: Island of Sodor Adventures
".
Shortyandcoalmine Productions 2011
Seasons of Thomas The TOMY Series
Thomas The Tomy Series Season 1 (Ended)
Thomas The Tomy Series Season 2 (Ended)
Thomas The Tomy Series Season 3 (Denied due to lack of editing program)
Thomas the Tomy Series Season 4
----------------------------------------------------------------------------------------------------------------------------------------------------------
NEWS BOARD:
7/21/11- I just got software for my HD camera. I will be making videos as soon as i get Quick Time Player 7 Pro and I get my voice actors together. Sorry to all my fans for the extremely long wait to a new video. I hope i dont lose any subscribers due to this. S&C 2011 Productions
6/23/11- I will probably stop making RCT3 videos and other nonsense. I will from now on only make Thomas The Tomy Series Videos.
4/11- Hello To All of My Fans. I will be constructing my layout tonight and I will start making more videos. If you have any requests or concerns contact me at shortyandcoal@yahoo.com
8/11/10- New Remake Video and I now have 90 videos on youtube and i have been on youtube for 2 years. Only 10 More videos to go to get to 100. Also half of my layout has be temporairly dismantled until 9/1/10
7/22/10- Henry and The Chocolate Factory Pt. 3 done. Should be uploaded 7/22 or 7/23.
Awards
TBA
Background Information
I started making videos in August of 2008. I wasn't a big hit and popular until I made TOMY Percy's Predicament after Trainlover476 delete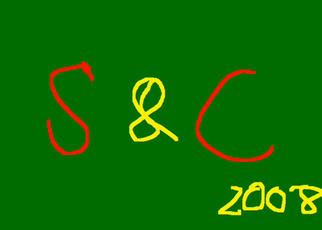 d his remake. At the time it was the only remake of Percy's predicament that was out there. (or so i thought). In late 2010 my Windows movie make has not been working correctly. I will be trying to fix it but in the meantime there might not be videos for over months away from each other. Sorry for the inconvience.
Voices
Links
http://www.youtube.com/user/shortyandcoalmine
Related Articles
Shows
Musicals
YouTubers
Community content is available under
CC-BY-SA
unless otherwise noted.